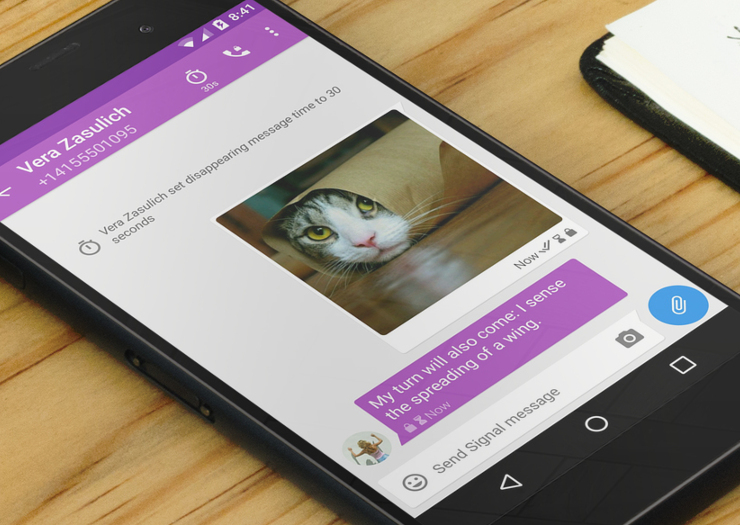 The latest Signal release for iPhone, Android, and Desktop now includes support for disappearing messages.
The timer has come
With this update, any conversation can be configured to delete sent and received messages after a specified interval.
The configuration applies to all parties of a conversation, and the clock starts ticking for each recipient once
they've read their copy of the message.